Whether you want a meal and music, or just a place to enjoy a cup of coffee,
you'll find what you're looking for here at Brick & Spoon Orlando ™.
We're your much-needed neighborhood stop for breakfast, brunch, and lunch
whether you're on a liquid diet or no diet at all!
BEIGNETS
CAFÉ BEIGNETS8
Powdered Sugar & Marmalade
Chocolate • Strawberry • Blueberry
(1 or more additional .75)
SWEET EATS
ORIGINAL PANCAKES
1 Pancake, Bacon, Powdered Sugar 9
OMG PANCAKES
2 Pancakes, Bacon, Powdered Sugar 12.5
BRIOCHE FRENCH TOAST
Powdered Sugar 10
STUFFED FRENCH TOAST SLIDERS
Fruit Compote, Fosters Sauce, Whipped Cream & Powdered Sugar 14
BANANAS FOSTER FRENCH TOAST
Caramelized Bananas, Fosters Sauce, Pecan Pieces, Whipped Cream & Powdered Sugar 14.5
Toppings: Cinnamon Sugar, Foster Sauce 1.5.
Chocolate, Strawberry, Blueberry additional. 7.5
FRESH GREENS
THE CHEF
Ham, Romaine, Cheddar, Egg, Red Onion, Tomato & Croutons. 13
SUNNY CHICKEN CAESAR
Grilled Chicken, Romaine, Parmesan, Croutons & Poached Egg.13
CREOLE SHRIMP
Shrimp, Spring Mix, Bacon, Red & Green Bell Peppers. Tomato & Croutons.13
SHRIMP & AVOCADO
Shrimp, Spring Mix, Avocado, Red Onion, Bacon & Cashews.13
THE COBB
Grilled Chicken. Spring Mix, Bacon, Egg. Tomato, Red Onion, Avocado & Feta.13
STRAWBERRY & SPINACH
Spinach, Strawberries, Bleu Cheese Crumble, Red Onion, Avocado & Cashews.13
• Shrimp (6) Chicken Breast (6)
BE CREATIVE!
Breakfast Sausage 4.5
Smoked Sausage 5
Smoked Bacon 4.5
Grilled Chicken Breast 6
Catch of the day 8
Pancake 4.25
Crab Cake (1)9 – (2)12
Shrimp 6
Bechamel 6
Foster Style 3
Bayou Topping 7
SIDES
Two Eggs 2.25
Fresh Fruit 5
Fired Roasted Corn Grits 4
Avocado 3
Smoked Gouda Mac 6
Parmesan Truffle Fries 6
Turkey Bacon 5
SIDES
Hash Browns 4
French Fries 4
Cheese Grits 4.5
Biscuit 2
Toast 1.5
English Muffin 1.5
Sausage Gravy 4
"NOTICE: Consuming Raw or Undercooked Meats, Poultry, Seafood, Shellfish or Eggs may increase your risk of food borne illness
©Brickandspoonorlando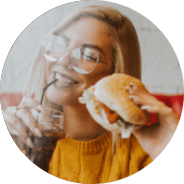 I had the best experience here. Today was my first time stopping by and everything was to it's wonderful tasting. First I would have to say the African American girl at the front counter was very polite and suggested a few items that she thought I might like. Not sure of his name but the server was a great help as well. I ordered the breakfast tacos with a side of fruit being by that I am pregnant. Gotta say I would definitely be back. Best breakfast ever in a while. Food was very fresh and the best to my island taste buds!!!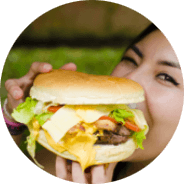 From the moment I walked in, to the moment I left, I felt welcomed and appreciated! The staff is friendly and very attentive. Management stopped by to greet and ask how everything was. I can honestly say that the food was delicious! My daughter loved her food! I like the options of meals and I think the dishes were reasonably priced. You get a lot of food for the price! I drove from Kissimmee to check it out and I will definitely be making the trip back again!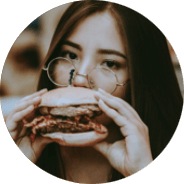 Just opened! This place is amazing so far and the owner super nice. The food speaks for itself and tastes amazing. The breakfast frys are a new favorite starter of mines and there are so many things on the menu I want to try.

Their food seems really well priced as well compared to local expensive places. So a great place to have brunch without breaking the bank.